OUR CONCEPT
We create meaningful settings by combining modern techniques and traditional ancestral skills that have been handed down through generations of craftsmen.
Miyadaiku is a group of skilled carpenters who specialize in using traditional Japanese techniques in the building of temples and shrines.
Having mastered these traditional techniques, we create buildings that will remain standing for centuries.
At the same time, we constantly reflect on our trade.
"What is the real purpose of our product?"
"How can miyadaiku be more involved in our ever-changing society?"
Our miyadaiku team pursues excellence and continues to explore the realm of possibilities as craftsmen who have mastered traditional techniques, without being exclusively fixated on them.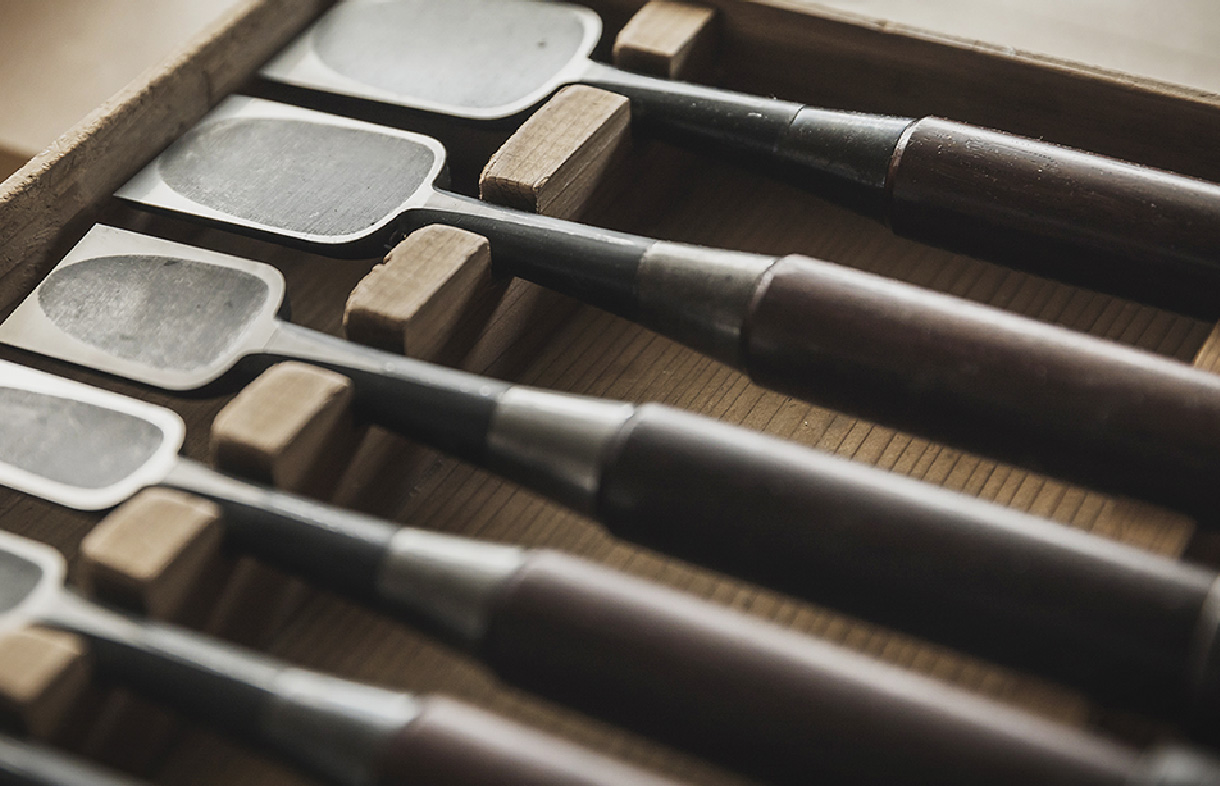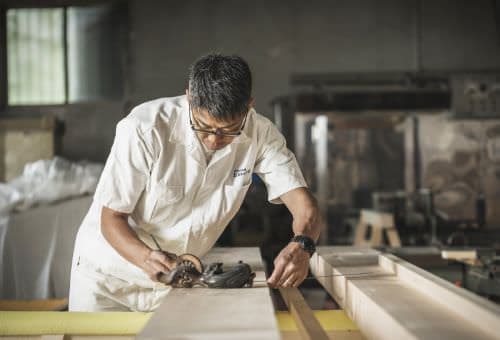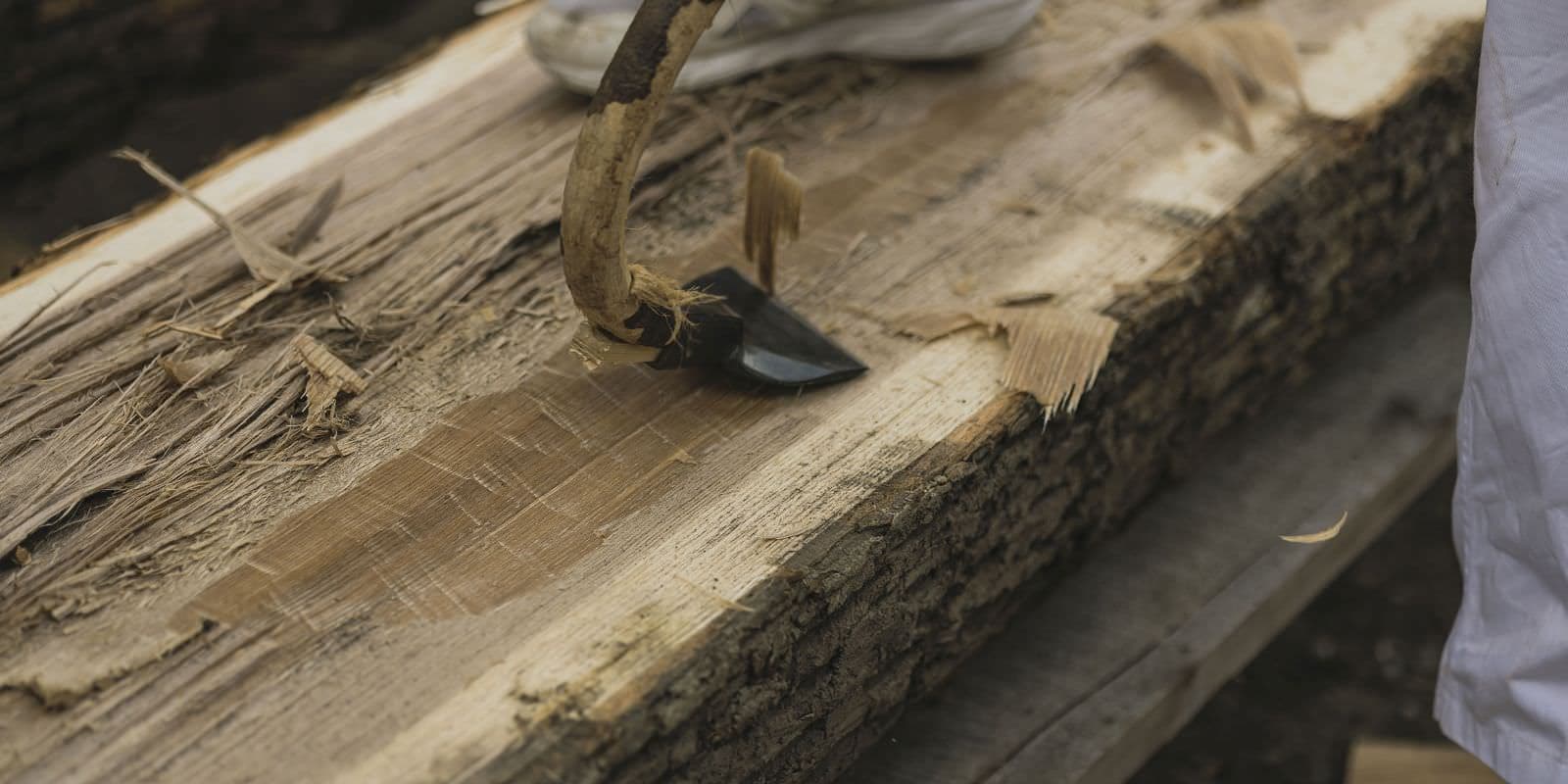 WORKS
At Okage-sama, we use traditional carpentry techniques that have been passed down in Japan for centuries. We work with wood on a daily basis, assembling products by hand and creating buildings that can withstand harsh weather for many years.
Since ancient times, temples and shrines have existed alongside forests, which were called "Chinju no Mori" (sacred forests) - familiar and sacred places where people can rest, seek advice, and pray.
During the construction of shrines and temples, we are involved at the early stages of designing the architectural plans and selecting the materials with the trained eyes of skilled craftsmen. Beyond the temple itself, our goal is to design global spaces that complement the shrine and temple areas and the surrounding sacred forest.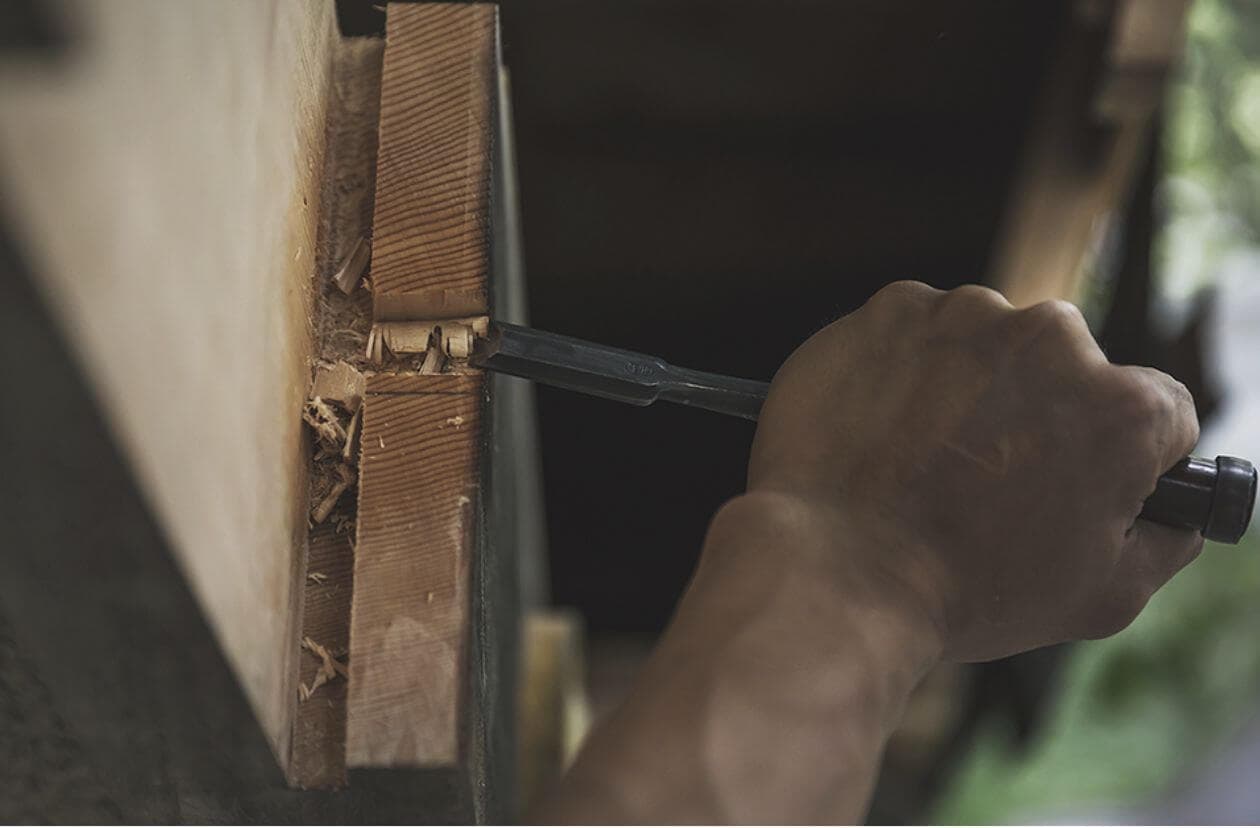 ARTISAN
Okage-sama's representative, Mr. Sugawara, started his carpentry apprenticeship in Tokyo, and later worked on the construction of many temples and shrines in Kyoto. In 2009, he was the Deputy Master Carpenter of the 62nd "Shikinen Sengu", a periodic ceremonial rebuilding of the Ise Jingu shrine, a sacred place that is considered to be at the heart of the Japanese soul. Through the performance of sacred rituals of purification and the repetition of prayers and recitations every morning before work, meticulous work is performed to ensure that no blade marks remain on the finished products, even on parts that cannot be seen, thus improving the skill of the miyadaiku shrine carpenter. These activities also make him more conscious of his attitude toward his work. He founded Okage-sama Inc. in 2016. Around that time, he realized that the preservation of traditional carpentry techniques was deeply linked to the spiritual aspects of the carpentry skills, which have been passed down from generation to generation. He therefore devoted himself to his miyadaiku work, expanding it beyond simply building shrines and temples, and started creating worship sites adapted to the modern era. He currently organizes the "Soryo (monk) Cafe Tokachi" event four times a year where people can have a talk with the volunteer monks in Obihiro City, as well as the "Morikoya", a small school in the forest of Chinju where Shinto shrines are situated. These activities will continue to be offered in order to make the shrines and temples more accessible and familiar to people.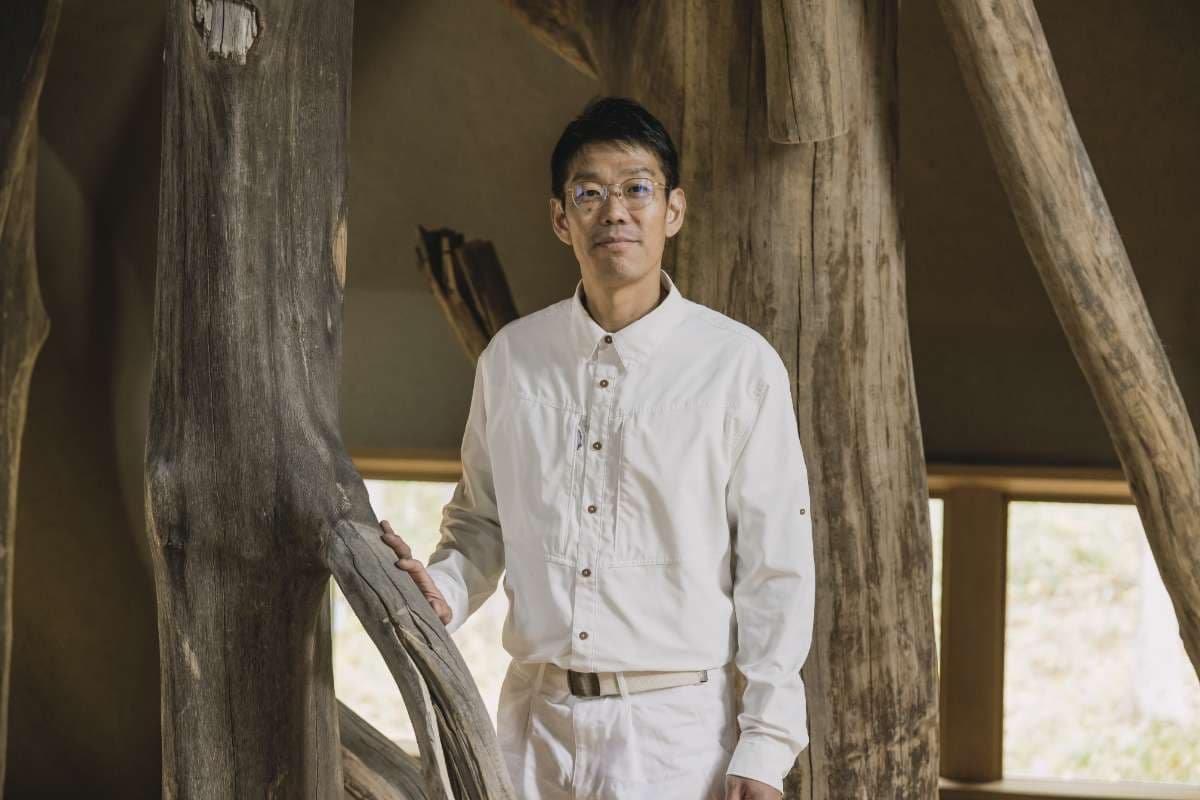 Masashige Sugawara
Representative, Miyadaiku, Licensed Architect (1st grade)
Born in 1975 in Sendai, raised in Hokkaido
After graduating from Juntendo University, he entered the Fuuki Construction Co., Ltd. as well as the Art and Architecture School of Waseda University the same year.
He then joined Hosomi Komusho in Kyoto to specialize in shrine and temple architecture. Later, he took part in the 62nd "Shikinen Sengu" of the Ise Shrine as a Deputy Head Carpenter.
After becoming a licensed architect (1st grade), he joined AtelierZo.
He established Okage-sama Inc. in 2016.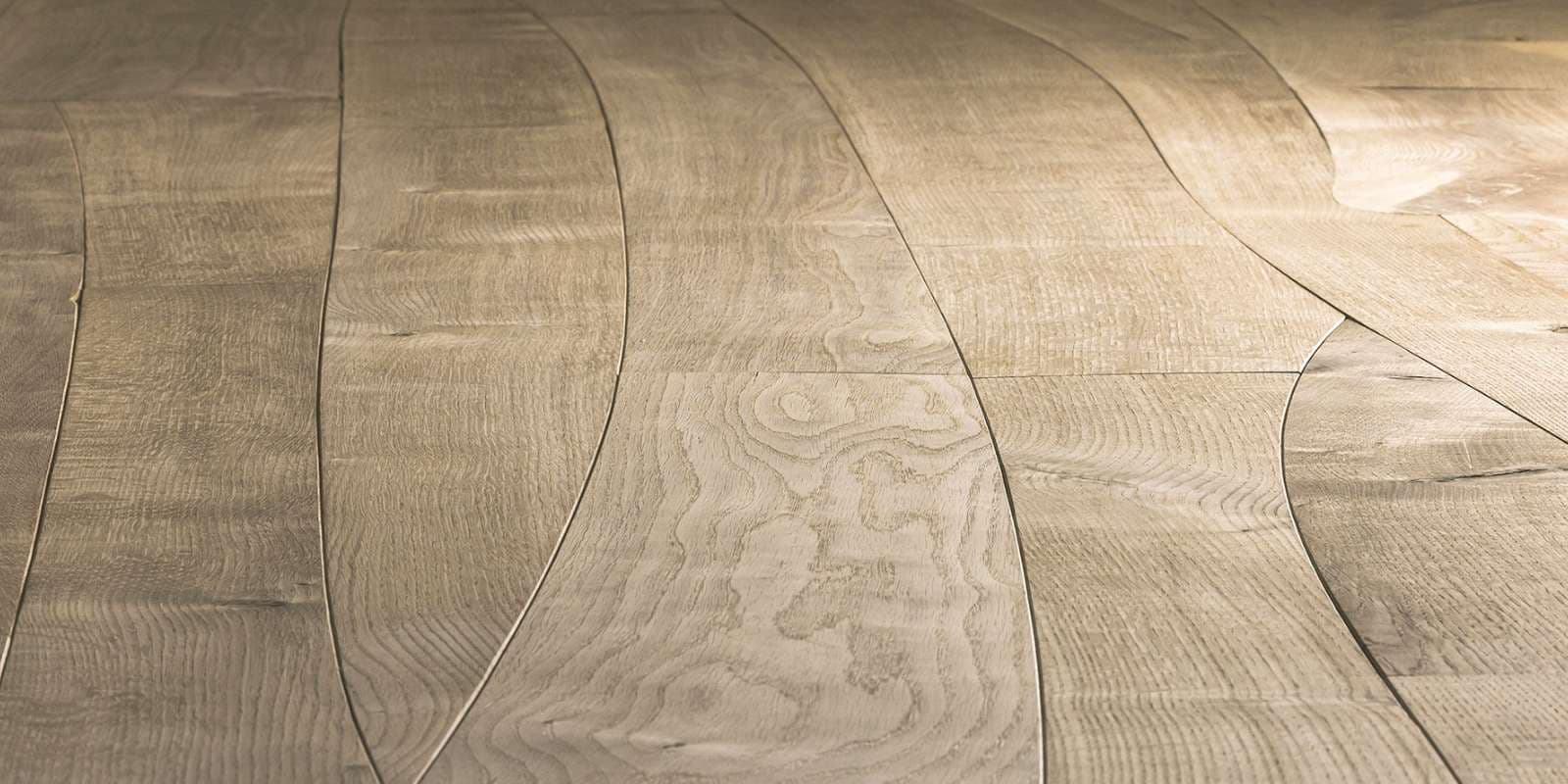 PRODUCTS
Wood is a material that miyadaiku encounter every day.
As the trees grow in the forest for many years, no two trees are ever alike.
Today, however, people prefer straight wood that is free of knots and easy to handle, cut into standardized pieces of the same length and width.
Curves, knots, thickness… We believe that these features give the wood character.
At Okage-sama, we manufacture original products that enhance the uniqueness of the wood.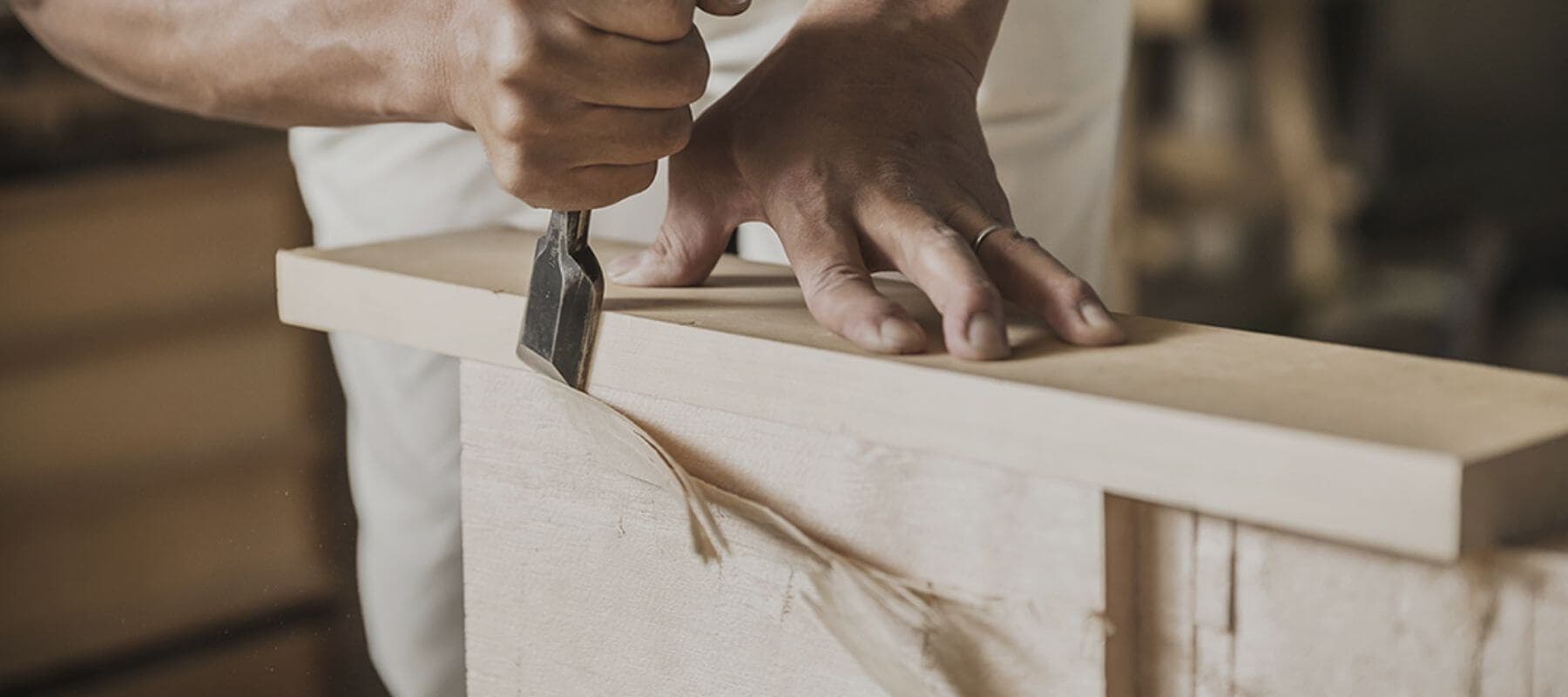 COMPANY
Company name
Okage-sama Inc.
Representative
Masashige Sugawara
Studio

16-1, South 8-chome,

East 3-jo, Obihiro-shi,

Hokkaido, Japan 080-0803

TEL:+81 155-67-5861
FAX:+81 155-67-5862

Business Outline
・Design and construction of temples and shrines
・Architectural design and construction
Established in
2016